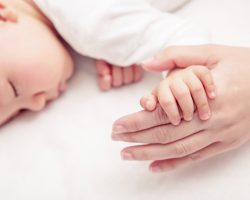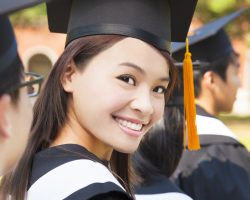 We keep it simple with a fixed rate
Receive a guaranteed fixed rate and fixed monthly payments on your personal loan, and plan an effective budget with no surprises.
Reduce the debts, finance your home improvements, start a business, plan a wedding, or pursue that university degree—whatever your goals may be, our Personal Loans can help you get there.
What is a Personal Loan?
A personal loan can be used for simply anything. They can be taken from banks, or licensed moneylenders, allowing borrowers to get access to the money they need to tie over events or for financial emergencies and subsequently pay it back with reasonable interest over a predefined period of time on predefined loan terms.
Unlike specialized loans from banks such as education loans and home renovation loans, personal loans from licensed moneylenders can be used to finance anything from weddings, to business start-ups to financing a family vacation.
How does Personal Loans from Trillion Credit work?
There are a few common reasons for clients at Trillion Credit that take up our personal loan plans. Many borrowers are looking for a convenient solution to deal with minor financial emergencies such as unexpected medical bills, necessary car repairs, or paying past-due credit cards bills that have simply fallen by the wayside.
Others are looking to fund vacations, buy holiday gifts for their friends and family, or invest in something that they have been wanting for years but can't quite afford at the moment. There are various reasons why borrowers are applying for personal loans.
However, once our clients have obtained credit approval for their loans, they can use the money on whatever they need.
Some common loan purposes include:
Education Loan :
Our convenient education loan is designed to help you fund your or your child's higher education without compromising on your wealth accumulation.
Most degree courses in Singapore average about $30,000 for a three-year course. This can be a struggle for most as they will seek for education financing loans, while others may require financial help during their education course duration.
Focus on Studies While We Take Care of Your Cash Flow.
Medical Loan :
Medical expenses, whether planned or unexpected, can put a significant strain on your finances. While costs may vary widely, some medical procedures can easily set you back tens of thousands of dollars, not to mention the cost of staying in the hospital and taking time off work.
Paying medical costs can be expensive, and even with private health insurance you may have to pay an excess, or worse, your procedure might not be covered at all. If you don't have the ready money, you can utilize personal loans to cover your medical costs first.
A medical loan can help cover the amount not paid by your insurance. You may also be able to consolidate all of your medical debt and secure a low interest rate.
Using a personal loan to help manage these expenses can take a little stress out of the situation.
Renovation Loan :
Working from home (WFH) during this Covid-19 pandemic has certainly showed us the importance of maintaining our living environment. Be it work or play, an aesthetically pleasing and conducive environment certainly does wonders to lift the mood for whichever occasion.
Whatever renovation idea you have in mind, you must be concerned about the cost, and now you can achieve your dream with a little help from us .
Investment Loan :
The best reasons to get a personal loan are to pay off unexpected, urgent expenses and to make investments that will pay off in the future.
Investments can be like home improvements that increase your house's value, or even business ventures that promise huge returns over time.
Wedding Loan :
If you're expecting to hear wedding bells soon but do not have the five-figure sum to splurge out of your own pocket, Trillion Credit offers affordable wedding loan in Singapore so you can execute a memorable function with a peace of mind – without the fuss or ugly consequences.
Planning a wedding can get stressful and expensive but paying for it doesn't have to be. At Trillion Credit, we are open to assist a wide range of credit profiles to give you the better chance of approval at the lowest interest rates.
With our personalised wedding loans, we hope to see more couples hold their dream ceremonies by facilitating the financing to bring your dream wedding to life. We are committed to ensuring that your special day is truly memorable.
Our promise: No hassle
Our Personal Loans are designed with you in mind:
• Flexible loan amounts tailor-fitted to your needs
• Flexible payment terms
• Fixed rate guarantee—pay the same amount from month to month
• Convenient Payment Options: Cash, Cheque, Fund Transfer and Giro
Securing your Confidentiality
Trillion Credit guarantees high security standards and robust procedures to safeguard your loan applications and personal information. The integrity of your data will be well-preserved and kept strictly private and confidential.
How much can i borrow?
Trillion Credit's Personal Loan allows you to borrow up to 6 month's worth of your salary.
Will my loans be approved if i have a bad credit history?
Banks usually have high approval criteria, and commonly reject loan applications due to past credit history and the consequent bad or low credit rating.
For us, we conduct an evaluation of your capability to repay the loan depending on your current financial condition.
In other words, the assessment is not solely based on your credit history.
In general, you only need to prove your intention and that you have a steady source of income to repay the loan.
How long will it take to get my Personal Loan application approved?
The loan application process is swift and efficient.
Upon receiving your loan application with the required documents, we will work towards disbursing the monies within 30 minutes.
Eligibility
• Minimum Age: 18 years old
• Has a Source of Fund / Income
• Singaporean / Singapore Permanent Resident / Foreigner on a Valid Pass
Documents require for Loan Application
(For Singaporeans & PR)
• NRIC / Passport
• Valid Singpass to access (CPF / IRAS / HDB)
• Any other documents of Fund / Income Proof (e.g. Employment Contract, Commision Slip, Insurance Payouts, etc.)
(For Foreigner working in Singapore)
• Valid Pass (Dependent Pass / Long Term Visit Pass / Work Permit / S-Pass / Employment Pass)
• Valid Singpass
• Latest 3 months Payslip
• A Proof of Residential Address (e.g. Tenancy Agreement or Latest HP / Utilities / Tax Bills or Bank statement, etc.)
To inquire on your eligibility, feel free to call us at 65090111 or email us at info@trillioncredit.com.sg for a simple check.